22 April 2015
How To Prepare Your Office For Moving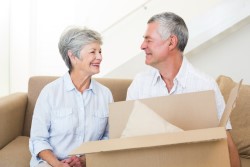 Your office relocation is a little different to a house move, and preparing your office for moving day might require a little more care and devotion. If you're relocating to a new office and you're looking for helpful tips and advice, here are just a few of the ways in which you can get started!
1) Assessing your office.
Whether your office is a space intended just for you, or if you have employees, moving all of the belongings and equipment you have can be a lot of work. Start by surveying your office and making a note of how much furniture you have to move, what equipment you have, as well as other items, such as filing cabinets and more. Once this is done you can start to make a rough guide that will prepare you for your move. Make a list of jobs that need doing and write down your schedule, so that you can find the time to complete everything on your list.
2) Packing materials.
Your office needs to be packed carefully to avoid damages, so make sure you're investing in the right equipment. Second-hand boxes might not be reliable enough for your printers, phones and computers, but should be more than adequate for moving desk supplies, stationary and other such items. For larger and more expensive goods, check online or speak to moving companies in your area to ask about moving supplies and package deals. You're going to want to stock up on padding materials too, so make sure to enquire about bubble wrap, foam packing peanuts and anything else that you might need to keep your items safe in transit.
3) Removals companies.
Office removals will be much easier if you have the help of professional office movers and the right removal service. There are many removals services that can assist you with office relocation, which can often save you hours of time and lots of stress. Some companies will be able to offer you insurance packages to give you peace of mind and ensure that you won't need to worry about accidental damages, and you can also get help with furniture removals, van hire and more. Relocation will be easy if you have the right help, so check online for removals services in your area, or speak to friends and relatives to find out about company recommendations.
4) Packing your office.
Your office needs to be packed with care. Start with the less-used items in your office before moving onto essential equipment and leave furniture so that it can be easily loaded into the removal van on moving day. Make sure any fragile goods are carefully wrapped and that their boxes are labelled on every side, so that everyone involved in the relocation will know to handle them with care. Boxes that are essential should be labelled too, so that you can unpack these immediately. A good tip is to number your boxes in order of importance so that you know where to start with your unpacking.
5) Moving equipment.
Your office equipment should be moved carefully to avoid accidental damage. Ask your movers to help you with any items that are too heavy for you to lift on your own, and always make sure that the path that you're moving them along is free from clutter so that you won't trip or fall.


More posts