Finsbury Park Packaging and Boxes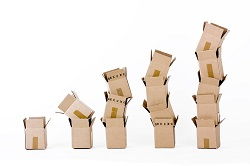 When we are children a box can be the greatest thing in the world. It be or do anything. When we are young an ordinary box is a car, a spaceship, a mansion, a secret lair or whatever our imagination can produce. As we get older it becomes nothing more than a utilitarian object. It's just something we put other things in so we can move them or to get them out of the way. It's no longer a way of stepping into the imagination but we think differently. What if you imagine a new home or office? A cardboard box won't magically transport you their but we at FinsburyParkRemovals.co.uk make use of this wondrous item to help you move into a new world.

As a dedicated removal service our company can help to take out all the hard work and stress and leave you with a quick and fun move into an exciting new address. We do this by eliminating the most annoying step of all; the packing. If you had been planning your move before you called us then you know how much work is involved. Organising everything together, finding materials and packaging, then put all your things into containers and so on sounds like a lot of work but we can make it easy. As a first class removal service we can provide any and all materials that are needed for a move.

Some of our greatest weapons in the war on packing is bubble warp. This humble item can protect all of your things from damage and dirt. Covering all your belongings in it tightly will prevent them from being crushed when other items are stacked on them, it also means that they won't take damage when they move about. Bubble wrap will also keep your things clean so we you get them to your new home or office they'll be as your left them. Polystyrene can help with larger items as it allows them to be boxed which makes them easier to transport without fear of them being broken. If a piece of furniture is too big we can dismantle it and then have it rebuilt upon arrival.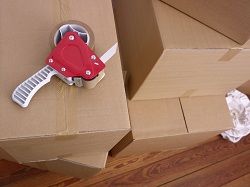 It's after this that our old friend the cardboard box comes into play. As they come in different sizes we have one for whatever you want us to transport. They are cheap to procure and are reusable and recyclable. We aren't just limited to cardboard though as we can acquire plastic and wooden boxes for items with specific needs. We also have things such as wardrobe boxes especially for clothes, so that they will be free from cuts and creases. We take care when packing everything so that everything is safe and that the containers are easy to carry, preventing injuries.

You would think that just because the packing is done that boxes and wrapping no longer figure into you move but you would be wrong. If for whatever reason you don't want all your things to be immediately taken to your new address then we can put them into storage. Once everything has been listed we will encase your possessions in more protective wrapping so that there is chance them being damaged or dirtied. Then we move them into our secure facilities that are guaranteed to keep out rain and prevent heat or cold damaging your goods. Everything will be locked up tight and security personal will always be present.

So if you want to rekindle that childhood magic call us on 020 8746 4348 to move to a new world.